Did You Receive an Advertisement from Us in Error?
Greetings,
If you received a letter in the mail from us but you did not receive a Virginia Uniform Summons for court, you are probably wondering why you received an advertisement stating that you have a pending charge in a General District Court in Virginia. For this we sincerely apologize and hope the instructions below will relieve your stress.
We use an advertising company to help us advertise and they provide us with addresses of defendants. The company's algorithms will guess where a defendant lives based on incomplete public data available on court websites. In certain instances, if your name is similar to a listed person's name or you have a common name, their algorithm may make an error. We hope this company fine tunes their accuracy.
We have also seen where a recipient discovered they were a victim of identity theft when they received a mailer and someone had stolen their identification. To verify that you are not a victim of identity theft, please do the following:
Have the advertisement you received from us in front of you.

Go to the Virginia Case Information System at https://eapps.courts.state.va.us/gdcourts/ and enter the Captcha code.

Then browse to the City where the charge is pending and select the "Case Number Search" and enter the case number listed on the mailer to search for a particular case.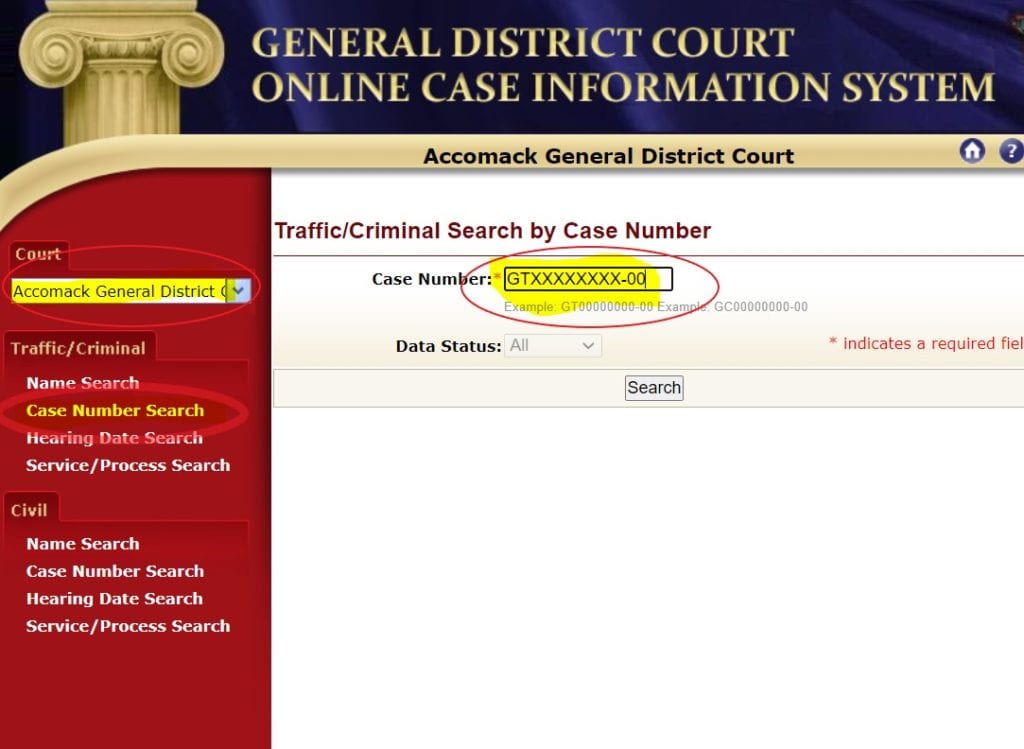 When you have pulled up the case, check that the date of birth listed for this individual is not the same as yours. The online court docket only lists the day and month of a person's birth date. If these happen to be the same as yours, you can call the General District Court and speak to a clerk to verify that the license number on their internal system is not the same as yours. If your full birth date is different or the license number given by the clerk is different, you need not worry.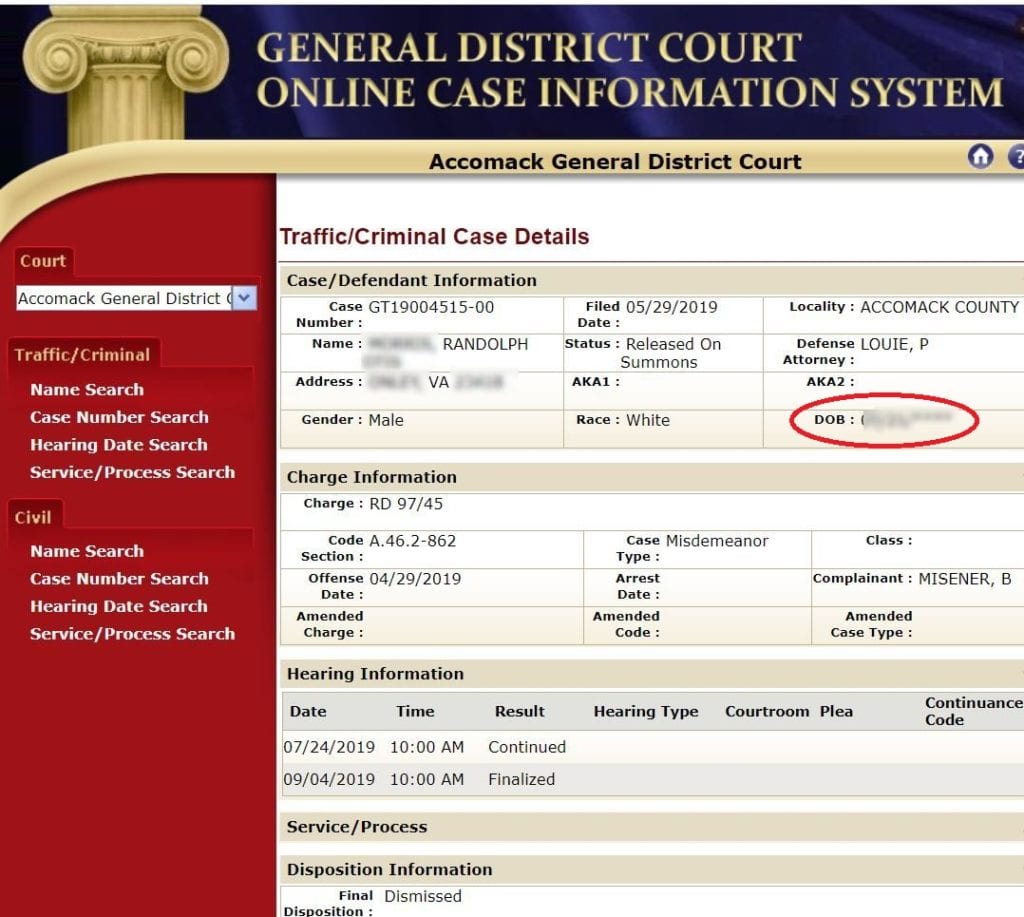 If the listed Date of Birth (meaning the month and day) are different than yours, you are in the clear and should not be a victim of identity theft and can throw out your mailer. Please submit your city and case number to us in the form below for us to help this third party advertising company refine their algorithms and improve their process.
If our mailer caused you concern, we apologize for any alarm we may have caused.
If on the other hand, your information matches the actual court record and you are concerned you may be the victim of identity theft, you can call us for a free consultation at 757-384-4357 and we may be able to suggest to you how to clear your name. This usually involves filing a police report and showing up for court to make sure you are not found guilty in your absence.