Reckless Driving Lawyer In Portsmouth
A Professional Reckless Driving Attorney in Portsmouth
We're a reckless driving law firm that serves Portsmouth, Virginia. Partner with our firm to get help from a trusted reckless driving lawyer in Virginia.
Get Support in Your Portsmouth Reckless Driving Case
Whether you're a resident of Portsmouth or you're just passing through, it's all too easy to get a reckless driving ticket while in the area. If you find yourself facing a reckless driving by speed charge for doing 20 mph or more above the speed limit or driving above 85 mph, we can help.
If you were charged with reckless driving in Portsmouth, you will be summoned to appear at the General District Court in Portsmouth. Reckless driving is a serious charge in Virginia that carries the possibility of a fine of up to $2,500, a license suspension of up to 6 months, and jail time of up to 1 year. These penalties make it all the more important to have proper legal representation in a court of law to increase your chances of a positive outcome.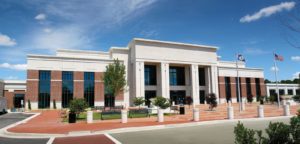 We hope you would consider the team at Peter John Louie, P.C. as the best choice to represent you in court. When you work with us, you'll have an advocate in a court of law to help increase your chances of getting a good result and minimizing fines. 
Are you looking for reckless driving defense for your case in Portsmouth? If so, you're in the right place. Get started with the team of professionals here at Peter Louie Law today. Click here to schedule a free consultation with a lawyer.
How We Work
Step One: Contact Our Team
The first step to working with us is to reach out to our team. We're available by phone, email, and contact form, giving you plenty of ways to get the support you need for your reckless driving summons. Additionally, our consultations, given by experienced lawyers, are free in order to provide helpful information while keeping your wallet happy.
Step Two: Hire Us and Prepare for Court
Next, we'll go over our legal fees with you. We'll break down exactly what our reckless driving assistance entails and how we'll help you in the Portsmouth traffic court. Once you have paid the retainer fee, we will put you on our calendar and let the court know that we represent you. Then, you should complete the tasks we recommended to increase your chances of a good outcome. Don't worry, we'll be right here if you have any questions!
Step Three: Be Represented in a Court of Law
We finish our contract with you by representing you in a court of law. Our lawyers will defend you and argue for the best possible outcome based on the facts of your case and the tasks that you have completed.
We Hope You Consider Us as Your First Choice for a Reckless Driving Lawyer in Portsmouth
When drivers in Virginia Beach need help with a reckless driving case, they know that they can count on the team at Peter Louie Law. That's because we've been helping local and out-of-state clients with reckless driving issues for years! On top of that, our reputation precedes us and draws clients to our doors when they have reckless driving issues. Count on our team to help you, knowing that you're being defended by a trustworthy reckless driving lawyer in Portsmouth.
Partner With a Reliable Portsmouth Reckless Driving Lawyer
Having support in your reckless driving case is essential. Don't wait to get the support and assistance you need. Contact our team today to be defended in your reckless driving charge. Click here to schedule a consultation or call 757-932-0464 to schedule a free consultation today.
Portsmouth General District Court Information
If you were charged with reckless driving in Portsmouth, you will be summoned to appear at the General District Court in Portsmouth. The court house is located at 1345 Court Street, Suite 104, Portsmouth, VA 23705-0129. There are two judges in the Portsmouth General District Court. The current judges are: Hon. Roxie O. Holder and Hon. Douglas B. Ottinger.
Portsmouth Traffic Court Docket
Traffic cases and reckless driving cases are often heard at 9:00 a.m. or 11:00 a.m. on weekdays. You should check your summons for the exact date, time, and court room your appearance is required at.
Commonwealth Attorney Involvement
The Portsmouth Commonwealth Attorney's office typically doesn't get involved with prosecuting a reckless driving charge at the General District Court level. However, the Commonwealth Attorney's office can get involved if it wanted to. Stephanie N. Morales is the current Commonwealth Attorney. She has Assistant Commonwealth Attorneys working under her.
Possible Reckless Driving Defenses
If you are still wondering, "Do I really need an Attorney?", please read this article. I would be glad to go over the specifics of your case with you. In cases where there is enough evidence to find you guilty, I can make an argument to have your charges reduced based on mitigating factors.
for a free consultation on your reckless driving charge