Reckless Driving Lawyer in Suffolk
Professional Reckless Driving Attorneys in Suffolk
We're reckless driving attorneys that serve Suffolk, Virginia. Partner with our firm to get help from trusted reckless driving lawyers in Suffolk. 
What is a Reckless Driving Charge in Suffolk?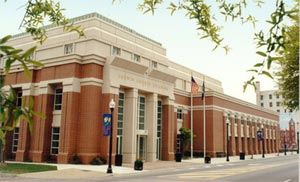 Whether you're a resident of Suffolk or you're just passing through, it's all too easy to get a Suffolk reckless driving charge. The Virginia reckless driving code section defines reckless driving this way: "Irrespective of the maximum speeds permitted by law, any person who drives a vehicle on any highway recklessly or at a speed or in a manner so as to endanger the life, limb, or property of any person shall be guilty of reckless driving."
Just how serious is a reckless driving charge in Suffolk, Virginia? Virginia categorizes reckless driving as a Class 1 criminal misdemeanor charge. In other words, Virginia treats reckless driving charges like DUI charges! Since it is a misdemeanor, you will receive a summons to appear at the General District Court in Suffolk.
If you find yourself facing a Suffolk reckless driving charge, we can help! Get started with the team of professionals here at Peter Louie Law today. Click here to schedule a free consultation with a Suffolk reckless driving lawyer.
How Can You Get Charged for Reckless Driving in Suffolk?
Reckless Driving by Speed (For going 20 mph or more above the speed limit or driving above 85 mph)
Reckless Driving for Endangering Life and Limb (Reckless Driving Generally)
Reckless Driving for Improper Brakes or Failure to Maintain Control of a Vehicle
Reckless Driving for Passing a School Bus
Reckless Driving for Driving Two Abreast in a Single Lane
Reckless Driving for Passing Two Cars Abreast
Reckless Driving for Passing a Stationary Emergency Vehicle With Flashing Lights
Reckless Driving For Racing
Reckless Driving for Failure to Yield
Reckless Driving for Failing to Give Proper Signals
What are the Penalties for Reckless Driving in Suffolk?
Penalities for a reckless driving ticket can include:
Up to one year in jail
A fine of up to $2,500
A driver's license suspension of up to 6 months
If you hold a Virginia license, a reckless driving conviction puts 6 negative points on your record. Those points stay on your record for 11 years. Moreover, a conviction also puts a criminal misdemeanor on your record, which can negatively impact employment opportunities, military clearances, and insurance premiums.
Wondering if you really need a lawyer? Read this article.
We are Highly Rated Reckless Driving Lawyers in Suffolk
While there are many reckless driving attorneys in Suffolk, we set ourselves apart by zealously defending our clients and treating them as individuals. Don't just hire any reckless driving attorney in Suffolk. Hire a law firm that has experience defending clients charged with reckless driving. Since Peter John Louie, P.C. was established in 2011, we have defended more than 5,000 clients charged with reckless driving and received more than 200 five star reviews on Google and other sites. Let us put our expertise to work for you as your reckless driving lawyers in Suffolk. Click here to see some of our Suffolk case results.
Partner With a Reliable Suffolk Reckless Driving Lawyer
Having support in your Suffolk reckless driving case is essential. Don't wait to get the support and assistance you need. Contact our team of Suffolk reckless driving attorneys today. Click here or call 757-384-4357 to schedule a free consultation today.

If you are still wondering, "Do I really need a Suffolk reckless driving lawyer?" please read this article.
We would be glad to go over the specifics of your case with you. In cases where there is enough evidence to find you guilty, we can make an argument to have your charges reduced based on mitigating factors.
for a free consultation on your reckless driving charge