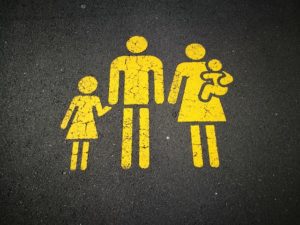 Couples in conflict don't realize that if they go to court to solve a domestic relations or family dispute, a man or woman in a black robe, whom they probably have never met before, will make important decisions that will impact their life greatly. Often times parties are asking a judge to take a few hours to determine what is in the best interest of their minor children, help them determine when and how the parents will interact with each other and with their children, and decide how to divide all their marital property and assets.
Mediation is not for everyone, but adults that understand the benefits of mediation definitely have incentive to give it a try. The most important benefit of mediation is that parties remain in control of the process and come up with their own solutions to problems. This may seem like a daunting task, but a skilled mediator can help parties navigate the waters of conflict. Parties can discuss issues thoroughly and have a say in what solutions to implement. Agreements can cover issues such as relationship preservation or restoration, parenting, separation, custody, and equitable distribution.
Some other benefits include confidentiality of the mediation process (as opposed to public court proceedings and records) and less risk of post-divorce litigation. Also, mediation is generally less costly than litigation and helps the parties resolve the issues in a more timely fashion (as opposed to the court system which can move slowly).
My hope as a mediator is that the parties in conflict would have a better relationship when they complete the mediation, compared to when they first met me. This does not mean that the parties are going to be best friends forever, but I hope parties can experience some healing in their relationship. This is particularly helpful when children are involved. Some courts, such as Norfolk Circuit Court, require mediation in divorce cases where children are involved. Why not try mediation volitionally before driving up legal costs and starting a legal battle?
While I am licensed to practice law in Virginia and have drafted many separation agreements and completed many divorces, when I serve as a mediator, I am not practicing law or wearing my attorney hat and advocating for one party. Instead, as a mediator, I show no favoritism and I speak the truth as I see it to both parties. Often times for a domestic relations mediation I recommend that we involve a female co-mediator, so that a female party does not feel like she is ganged up on. Mediators enforce ground rules such as no interrupting, be honest, and engage in respectful communication to ensure that true dialogue takes place during mediation.
I appreciate the flexibility of mediation and take great joy in helping parties find creative and lasting solutions to their conflict. As a problem solver, I aim to address issues that may arise in the future, so the parties in mediation can avoid going back to court each time they have a dispute. Please call me today if you have any questions or if you are in need of my services. The first consultation is free.