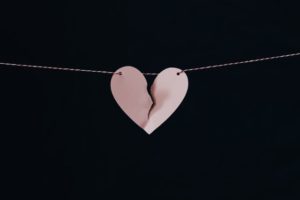 Norfolk's Circuit Court has become known for its high volume of divorces. In recent years, there have been more divorces filed in Norfolk than the rest of the courts in South Hampton Roads combined. This is mainly because Norfolk has streamlined its uncontested divorce procedures and makes it easy for attorneys to keep things moving on their docket. Couples seeking to get divorced regularly choose Norfolk as their venue, even though they live in another city of Virginia. As Virginian-Pilot author Louis Hansen notes:
"Family lawyers who practice in the area say Norfolk has more flexible schedules and an easier process to review and handle paperwork. Divorces can be scheduled any day of the week, and paperwork does not have to be filed far in advance, as other jurisdictions require. Other cities may review the documents in advance, kick back forms for minor errors, and force attorneys to reschedule hearings, attorneys said."
In 2011, I beat my record and had a divorce filed on the 15th of a month and the final decree of divorce entered by the judge before the end of the month. While I do not encourage people to get divorced without serious reflection and while state law requires that parties be separated for either 6 months or 1 year before they can seek an uncontested divorce, my clients have appreciated the speed of Norfolk's Uncontested Divorce Docket. They are able to bring closure to a chapter in their life and continue their journey in healing.
Couples who can proceed with an uncontested divorce usually have signed a separation agreement or have no property to divide. On the day of court, an attorney will present a final decree of divorce for the judge to enter based on the parties' agreement. Before the judge signs the decree, the judge makes sure the moving party meets the statutory guidelines for an uncontested divorce in an ore tenus hearing where he takes oral testimony from the plaintiff and a witness. The hearing is usually less than ten minutes long. Once the hearing is completed, I walk my client to the clerk's office so that he or she can get a certified copy of the final decree of divorce the judge just entered before they leave the courthouse. As you can see, the drive to Norfolk Circuit Court may be worth it when you weigh the benefits of a speedy process and savings in attorneys fees.