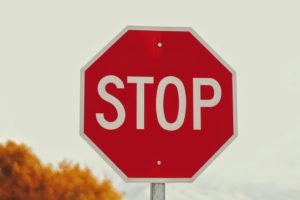 I have written about reckless driving for passing a school bus previously. In one jurisdiction in Virginia, Campbell County, school buses are being equipped with cameras to catch reckless drivers who pass the bus when the stop sign is extended. Video footage from the camera showed many drivers ignoring the flashing lights and extended stop sign on the school bus.
This type of video footage would be very damaging in court. Judges in Virginia are generally extra strict when it comes to the safety of children. Reckless driving is a class 1 misdemeanor. This means a disposition could include a potential fine of up to $2,500, and a potential jail sentence of up to 12 months.
According to the Campbell County Director of Operations, they are seeing a lot of the dangerous driving on Timberlake Road and Liberty Mountain Drive. I hope that any college students attending my alma matter, Liberty University, would understand the dangers of passing a stopped school bus, for the children's sake, and also understand that legal ramifications that may follow for disobeying the law.
I lived in the City of Lynchburg for several years. If you need a reckless driving attorney in the City of Lynchburg or in Campbell County, I would be glad to refer you to a good attorney in the area.
Update: In 2019, the City of Virginia Beach, where I practice regularly, has installed cameras on buses as well to find drivers who fail to stop. On the bill they mail to defendants, it takes them to a website showing a video of the alleged violation. Furthermore, the website states that there are no points for the violation and the charge is not being charged as reckless driving for passing a stopped school bus, since they do not know who was driving the vehicle. They just want some money from defendants. If you passed a school bus when you should have stopped, you should check to see if your ticket is a misdemeanor reckless driving charge or just a traffic infraction.