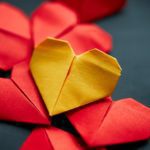 This week, billionaire Jacqueline Badger Mars, one of the richest women in the world and the co-owner of the Mars Inc. candy company, pleaded guilty to reckless driving in connection with a crash that killed an 86-year-old woman and an unborn child.
In this tragedy, Mars fell asleep at the wheel and caused an accident. According to reports, with great sadness, she visited the victims family and apologized for the suffering and loss she caused. In court, testimony from the victims' family explained that they had only forgiveness in their hearts. They asked General District Judge Deborah Welsh "to take in consideration our feelings and not contemplate incarceration as an option." The judge gave the maximum fine of $2,500 and the maximum suspension of a license that can be imposed for a conviction of reckless driving, six months. However, she did not give any jail time.
The outcome of this case reminds me of several things.
First, it may be wise to plead guilty in certain cases. When the evidence is overwhelming and the prosecution can prove each and every element of a crime, pleading guilty can help show true remorse. This should only done after carefully evaluating the evidence, the criminal code, and relevant case law. For example, case law shows that falling asleep may be reckless driving while a medical emergency is not. Also, just because an accident occurred does not mean someone was reckless. We may not know the cause of the accident. Hydroplaning is not reckless driving. But if the prosecution has their evidence and the Virginia code and case law are on their side, pleading guilty can show the court that you take responsibility for your actions.
Second, making good with victims and getting their forgiveness can often help your case. While the victims preferences are not binding on the court, they can make the judges decision easier since judges have a lot of discretion. Reckless driving can be punished by up to a year in jail! In this case, representatives of the victims family asked that no jail time be imposed and the judge heard their voice. I have used this technique in hit and run cases. When possible, my clients are encouraged to put the victim back in the position they were before the accident occurred and offer a sincerely apology to both the victims and the court.