There are times that I am able to persuade an officer to null pross or dismiss my client's case simply by talking with him before court. (Both a null pross or a dismissal are good results. I have written about the difference between a null pross and a dismissal here.) This is a win without risk.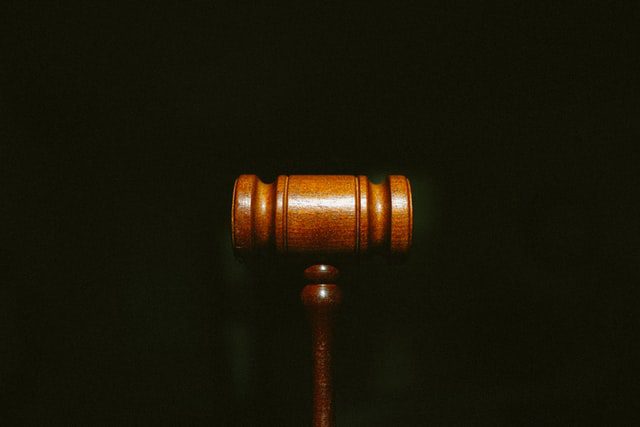 This is wonderful for my client because the judge does not end up hearing the facts of the case. The judge need not weigh the evidence and determine guilt. A police officer that is persuaded by my request can simply make a motion to null pross or a motion to dismiss my client's charge when the judge calls the case. If I need to, I tell the judge that I do not object to the officer's motion.
I go to court knowing that when I have reasonable request, the other side will often be understanding. For this reason, I make it my aim to arrive to court early to discuss my client's case with the officer. The better I know the facts of my client's case, the more persuasive I can be. I highlight my client's side of the story and dialogue with the officer before we even approach the judge.
Below are a few times my client won by a null pross or a dismissal in the past few days. Some of them were negotiated before trial, but others were the result of a trial and presenting my client in the best light.
DISCLAIMER – EACH CASE IS UNIQUE AND CASE RESULTS DEPEND ON YOUR INDIVIDUAL SITUATION. CASE RESULTS DO NOT GUARANTEE OR PREDICT A SIMILAR RESULT IN ANY FUTURE CASE UNDERTAKEN BY THE LAWYER.
August 1st, 2014 – Chesapeake GDC, Charge: Reckless Driving for Improper Brakes, Outcome: Null pross.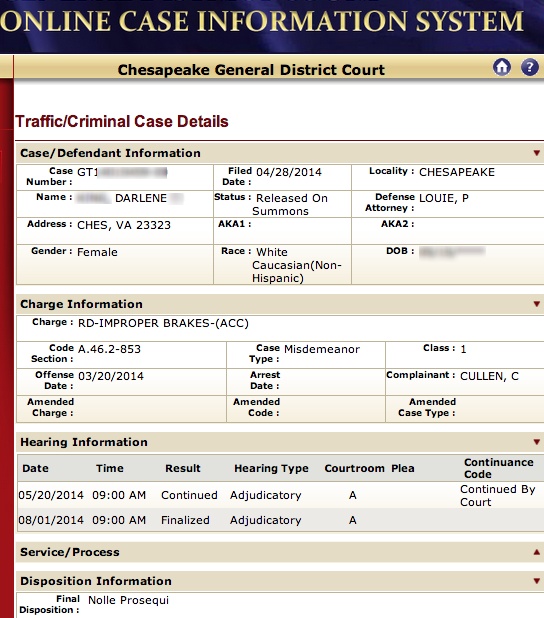 August 5th, 2014 – Virginia Beach GDC, Charge: Disturbing the Peace, Outcome: Dismissal.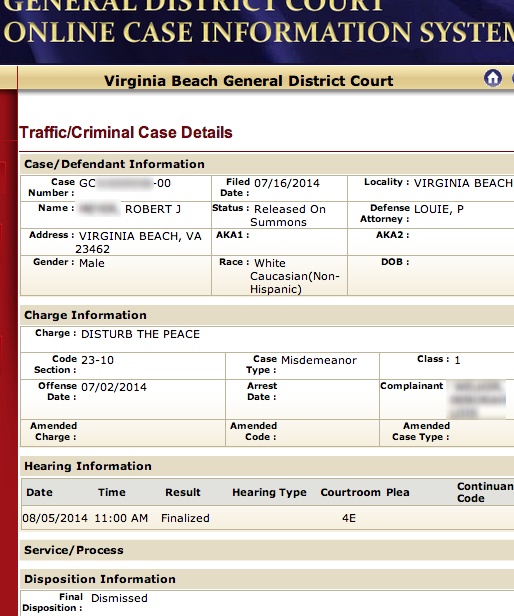 August 6th, 2014 – Virginia Beach GDC, Charge: No Operator's License, Outcome: Null pross.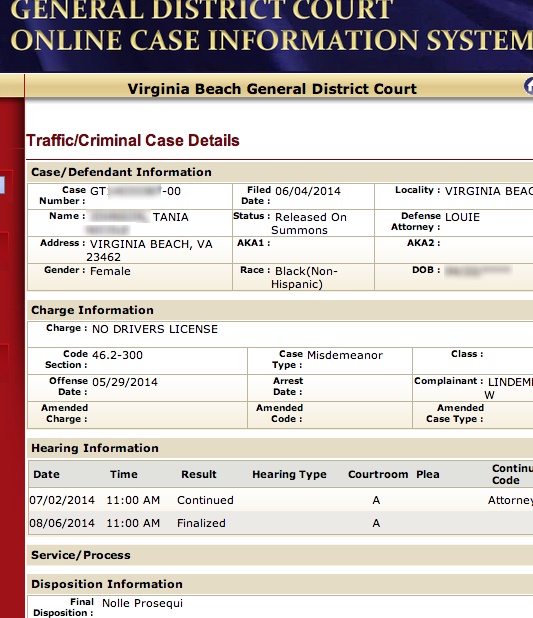 August 7th, 2014 – Virginia Beach GDC, Charge: No Operator's License, Outcome: Dismissed.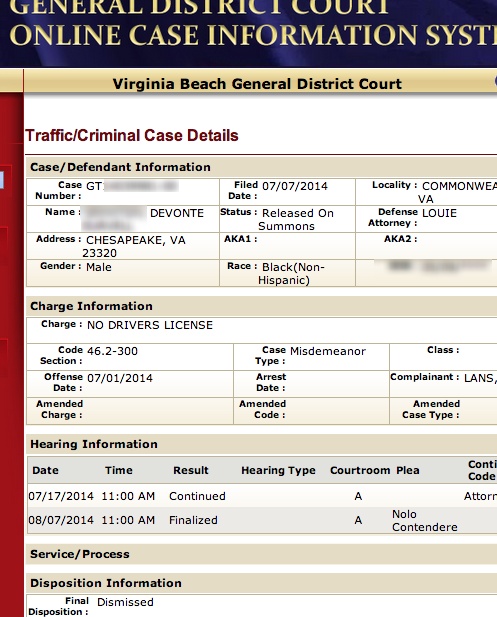 Call 757-384-4357 for a free traffic law consultation.