It is often advisable to appeal a reckless driving conviction. In Virginia, you have ten days to appeal a conviction in the General District Court to have a new trial in the Circuit Court.  We explain your right to appeal here.  Below are two of the more notable appeals we handled in Northampton Circuit Court last week that resulted in clients avoiding a misdemeanor for reckless driving.
DISCLAIMER – EACH CASE IS UNIQUE AND CASE RESULTS DEPEND ON YOUR INDIVIDUAL SITUATION. CASE RESULTS DO NOT GUARANTEE OR PREDICT A SIMILAR RESULT IN ANY FUTURE CASE UNDERTAKEN BY THE LAWYER.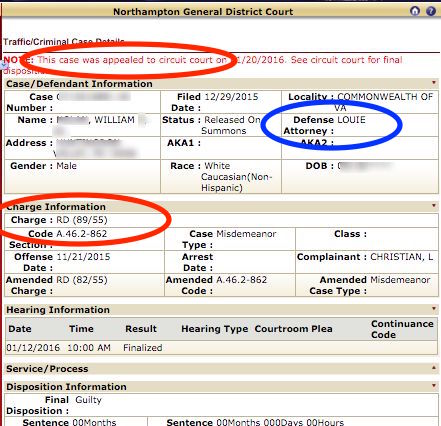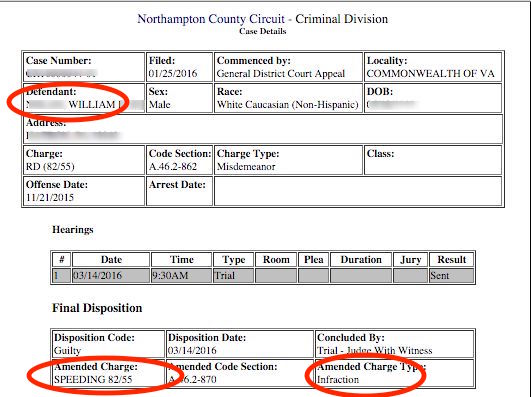 March 14, 2016, Northampton Circuit Court, Original Charge in the lower court: Reckless Driving at 80/45.  Disposition: Reduced to a speeding conviction, non-criminal. Learn more about Northampton reckless driving defense.