Last week we had two high speed cases involving alleged speeds of 95 mph and 101 mph where our clients avoided criminal records for reckless driving.  Note: the best way to avoid a reckless driving by speed conviction is to obey the speed limit!
DISCLAIMER – EACH CASE IS UNIQUE AND CASE RESULTS DEPEND ON YOUR INDIVIDUAL SITUATION. CASE RESULTS DO NOT GUARANTEE OR PREDICT A SIMILAR RESULT IN ANY FUTURE CASE UNDERTAKEN BY THE LAWYER.
April 5, 2016, Williamsburg General District Court, 

Charge

: Reckless Driving at 95/65. The alleged speed was 95 mph.  

Disposition

: Dismissed.  There was a problem with the officer's radar calibration certificates.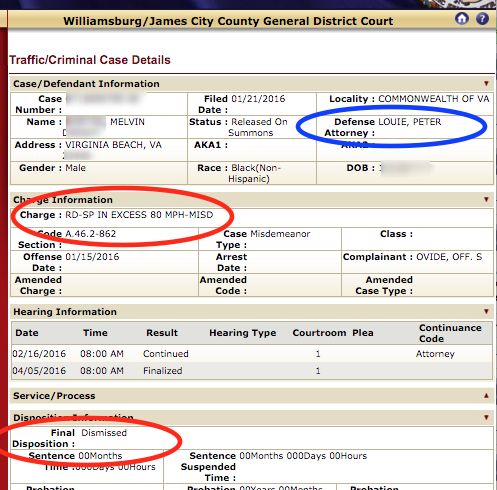 April 6, 2016, Norfolk General District Court,

Charge

: Reckless Driving at 101/65.  Disposition: Reduced to a speeding conviction, non-criminal.  Learn more about Norfolk Reckless Driving Defense.