Note: the only sure way to avoid a reckless driving by speed conviction is to obey the speed limit!
DISCLAIMER – EACH CASE IS UNIQUE AND CASE RESULTS DEPEND ON YOUR INDIVIDUAL SITUATION. CASE RESULTS DO NOT GUARANTEE OR PREDICT A SIMILAR RESULT IN ANY FUTURE CASE UNDERTAKEN BY THE LAWYER.
August 10, 2016, Newport News General District Court, 

Charges:

 1) Reckless Driving for Racing and 2) Reckless Driving by Speed for 103/45.

Disposition

: 1) Reckless Driving Racing Charge Dismissed and 2) For the Reckless Driving by Speed charge for 103 mph in a 45 mph zone, client received 60 days of jail all suspended on good behavior.  Learn more about getting a Newport News Reckless Driving Attorney.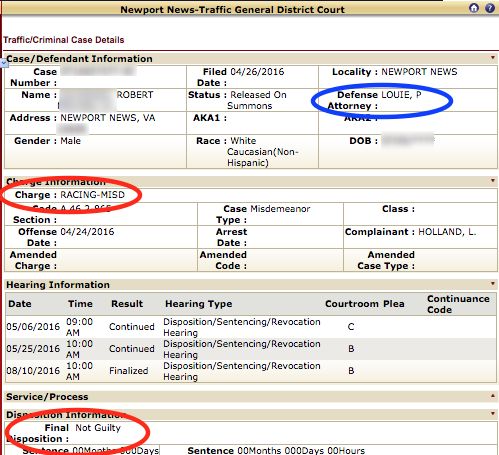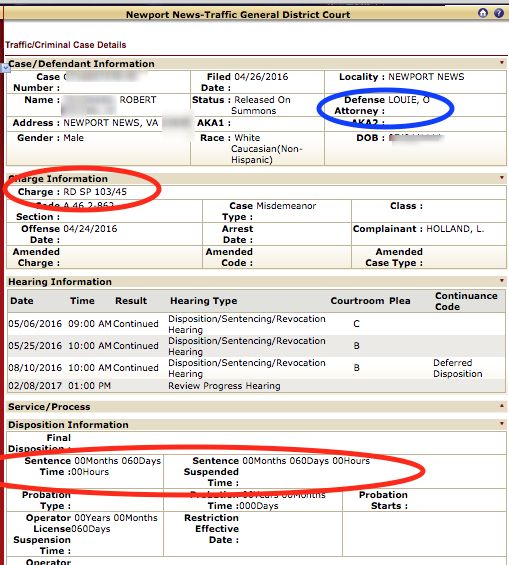 August 12, 2016, Southampton General District Court,

Charge

: Reckless Driving at 106/60.

Disposition

: No jail time. Only a fine of $250. My associate Jeremiah Asercion handled this case.