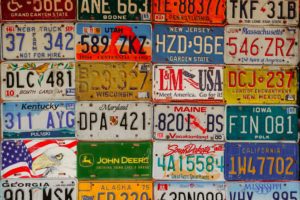 In Carew v. Commonwealth, 62 Va.App. 574, 750 S.E.2d 226 (Va. App., 2013), the Virginia Court of Appeals explained that the Commonwealth has to prove that a driver had notice that his or her license had been suspended when the person was charged with driving without a valid license under Virginia Code §46.2-300. In that case, Ms. Carew was sent a letter by the DMV indicating that her license was suspended. However, the record showed that the mail sent by the DMV to Ms. Carew was returned as unclaimed.
The Court noted: "Patently, Code § 46.2–300 contains no language specifically requiring the Commonwealth to prove a driver's knowledge of his license status for a conviction under that statute. By contrast, Code § 46.2–301, which prohibits driving on a suspended or revoked license, specifically references a requirement of notice for conviction." Yet, the court explained its determination that: "When the predicate for invalidity under Code § 46.2–300 is a suspended license, the Commonwealth must prove the defendant received notice of the suspension."
The court reached its decision by citing Bibbs v. Commonwealth, which explains that "a suspension is not effective when the order is entered but rather when the party charged has been given notice of its entry."
This means that the Commonwealth must prove that a driver had notice of his or her suspended license in order to convict of either 46.2-301 (driving under a suspended license) or 46.2-300 (no operator's license).
Please call our law office at 757-384-4357 if you need legal help on a traffic matter in Virginia or schedule a consultation on our website today.