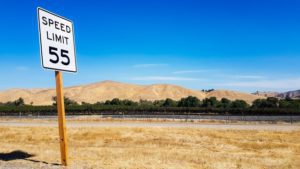 Now that it is getting warm again, there will be a lot of out of state drivers traveling through Virginia or headed to Virginia for vacation. Many drivers may be headed to Virginia Beach or travelling through Virginia to another sunny destination, perhaps in North Carolina or Florida. Out of state drivers need to be extremely careful to observe the posted speed limits while they are in Virginia. Many out of state drivers are unaware of Virginia's strict traffic laws. (Actually, even many Virginians are unaware!) Driving 20 mph or above over the speed limit in Virginia can land you a summons to court for reckless driving, which is a criminal misdemeanor charge!
If you are looking at this page, maybe you've already been summoned to appear in court for a reckless driving charge. I'm sorry you have to deal with this. If you are wondering what you can do now that you have been summoned to appear in court and how you can defend against a reckless driving criminal misdemeanor charge, you are doing the right thing by taking your reckless driving charge seriously. Please give me a call today and I will be glad to help you navigate the legal system.
It may be possible to have your case tried in your absence if you hire an attorney. Whether it is recommended though depends on the court, your alleged speed, and the posted speed limit. Judges certainly would not allow your case to be tried in your absence if they are thinking about giving you jail time for reckless driving. Appearing in person may have some advantages. It shows the judge that you take your charge seriously. If you appear in person, I can help draw out testimony from you that may be helpful for the judge to know, such as what you have learned from the incident, where you were going on the date of your offense, your familiarity with the area, and how a criminal misdemeanor charge of reckless driving would impact your life.
However, I have defended many reckless driving cases for out of state drivers who have circumstances that make it preferable to have a case tried in their absence. They may live far away or have a difficult time getting off work. Please give me a call today if you would like to discuss whether or not we can have your reckless driving charge tried in your absence in Virginia Beach, Norfolk, Chesapeake, Northampton, Accomack or the greater Hampton Roads area. I hope you will remember Virginia as a nice place!