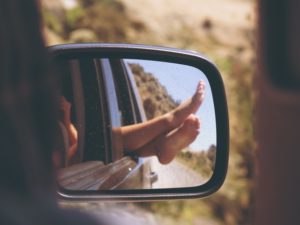 Reckless driving charges in Virginia can come in fourteen different forms.  Recently, I had a client summoned to appear court in Virginia Beach on a reckless driving charge for having an obstructed view under Virginia Code § 46.2-855.  That code section states:
A person shall be guilty of reckless driving who drives a vehicle when it is so loaded, or when there are in the front seat such number of persons, as to obstruct the view of the driver to the front or sides of the vehicle or to interfere with the driver's control over the driving mechanism of the vehicle.
This code section is not frequently used, but is most often cited when there are more passengers in the front seat than there are seat belts. In situations like this, it is important to get the judge to hear the particular facts of the case and make the Commonwealth prove its case. Often, the prosecution is willing to work with the defense on getting a charge dismissed or reduced based on the conduct of the driver and the facts of the case. For this reason, I do my best to maintain a professional relationship with police officers and prosecutors.
In the case I mentioned above, the officer was willing to dismiss the reckless driving for an obstructed view charge, since my client had other charges as well. (Virginia State Bar Disclaimer: THE OUTCOME OF EACH LEGAL CASE DEPENDS UPON MANY FACTORS, INCLUDING THE FACTS OF THE CASE, AND NO ATTORNEY CAN GUARANTEE A POSITIVE RESULT IN ANY PARTICULAR CASE. THE OUTCOME OF EVERY CASE WILL DEPEND ON A VARIETY OF FACTORS UNIQUE TO EACH CASE AND CASE RESULTS DEPICTED HERE DO NOT GUARANTEE OR PREDICT A SIMILAR RESULT IN ANY FUTURE CASE.)
It is in the best interest of drivers to be polite to police officers, even if they disagree with the charge the officer is presenting. The proper venue for argument is in the court room and preserving your relationship with the officer will go a long way in court. The court room is where the opinion that really counts matters.