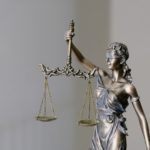 Virginia Beach is a jurisdiction that is well known for being very strict in its punishments of reckless driving. Still, Virginia Beach's strictness catches many people off guard. According to this WTKR news report, one driver stated, "I was in criminal court before, and I didn't go to jail… But I am in traffic court going to jail. That's a little weird." WTKR compared Virginia Beach with other cities and found that it was stricter than most jurisdictions. Jail time is a real threat for those convicted of reckless driving.
As a Virginia beach traffic defense attorney, part of my goal is to ensure that justice is not arbitrary. I am often surprised how different results can be between different judges. In Virginia Beach General District Court, I had a client get a reckless driving charge of 84 mph in a 55 mph reduced to a speeding ticket at 74 mph over the limit. My client was able to avoid a criminal misdemeanor charge for reckless driving. But then I had another client with very similar facts, going 85 mph in a 55 mph zone, just one mile per hour faster, be convicted of reckless driving and given 90 days of suspended jail time conditioned on one year of good behavior. (My most recent surprise was a client going 76 mph in a 55 mph zone who did get her reckless driving charge reduced to a speeding conviction, even though she had a clean driving record!)
Because I handle a lot of reckless driving charges, I am able to share with my clients what I believe to be the norm for their fact pattern. If an outcome is particularly harsh or if there is hope for a better outcome, it may be wise to appeal the General District Court judge's decision to the Circuit Court. In Virginia Beach, chances are often better in the Circuit Court for a more favorable outcome.
While justice should not be arbitrary, justice is also not cookie cutter. And this is one reason I enjoy doing traffic defense work. Every case comes with its own facts. In all cases, even those with bad facts, I do my best to show the judge that my client is a real person. I present my client in the best light possible to position them for mercy. Unlike God, judges don't know what happened on the date of an offense and need to weigh the credibility of the evidence. A judge needs to determine if law enforcement or a driver is telling the truth and weigh the evidence before them. If the facts are not in dispute, a judge needs to weigh the credibility of a driver's contrition and remorse.
I am glad to discuss with my clients how they should plea: guilty, not guilty, or no contest. Sometimes pleading guilty or no contest makes sense and positions my client for mercy. Other times it would be improper to plead guilty or no contest if the Commonwealth can not prove the elements of an offense to sustain a conviction and a motion to strike may be in order.