(July 1, 2020 Update: Virginia Law will no longer require mandatory jail time for a 3rd or Subsequent Driving Under Suspended Offense)
A judge has a lot of discretion in determining the punishment for driving with a suspended license. As a class 1 misdemeanor, a judge can sentence a driver with jail time of up to a year and a fine of up to $2,500. However, a third driving under suspension (DUS) conviction is particularly unique. Virginia Code § 46.2-301 explains that in regards to a DUS conviction, "[a] third or subsequent offense occurring within a 10-year period shall include a mandatory minimum term of confinement in jail of 10 days."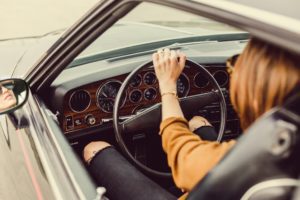 There may be defenses to a driving under suspension charge that may allow a driver to be found not guilty, particularly if the driver did not know his license was suspended. But in a case where a judge finds a driver guilty and it is a third or subsequent conviction, the judge has no choice but to sentence the driver to at least 10 days of jail… Unless any of the prior convictions can be collaterally attacked.
The doctrine known as collateral attack would allow prior convictions for DUS to not count toward a driver's priors when determining the number of conviction on his record. If a driver was given any jail time on any of his prior convictions, whether this time was suspended or unsuspended, he must have been given an attorney to represent him or have waived his right to an attorney. If this did not happen, that prior conviction should not count as a prior for purposes of determining the current number of the latest DUS charge. This is because the U.S. Supreme Court has stated that the Sixth Amendment gives defendants the right to counsel when jail time is involved. See Gideon v. Wainwright, 372 U.S. 335, and subsequent cases.
However, the burden is on the defense to make its case to eliminate a prior conviction. The Court of Appeals of Virginia has explained that on collateral attack, facially valid convictions are entitled to a "presumption of regularity." See Sawyer v. Com., 596 S.E.2d 81. This is why it is important to hire an attorney to research your prior DUS convictions, to determine if any of your prior convictions can be collaterally attacked.
I recently received the certified disposition orders from the court of another city explaining the outcome of my client's former DUS convictions. I was glad to see that on her prior DUS convictions, she was given suspended jail time and was not given an attorney. I was able to use these records to keep my client out of jail on a driving on a suspended license (3rd offense) charge. Another common mistake is that a DMV driving abstract lists a past conviction as a DUS conviction, when a judge previously convicted a driver for no operator's license (NOL) instead.
Please call 757-384-4357 for a free traffic law consultation!