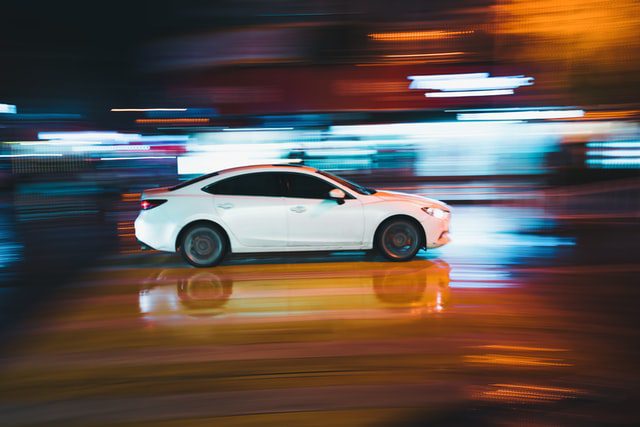 Our traffic defense attorneys regularly defend clients against eluding the police charges. For drivers caught eluding the police in the Hampton Roads area, it is not uncommon that the pursuit ends after a crash. Most judges give increased jail time when a crash occurs. Eluding can be a misdemeanor or a felony, even when no actual harm or crash has occurred. Where a crash has actually occurred, it is likely the eluding charge will be brought as a felony and the driver will also be charged with reckless driving for the accident.
Here are some recent examples of eluding the police in Chesapeake, Norfolk, Virginia Beach and Northampton:
On Sunday, it was reported that a vehicle was involved in a pursuit with the State police in Chesapeake. According to Wavy, the driver refused to stop after a State Trooper clocked the vehicle going above the speed limit. This led to a pursuit where the driver exited I-64 and ran off the road into a pole. Three minors were inside the vehicle, which was reportedly stolen from Virginia Beach, but the driver of the vehicle escaped on foot. The driver is still at large, but if he is found, the police will likely charge the driver with felony eluding and reckless driving for an accident. If the driver is over 18, he would be charged in Chesapeake General District Court but if he is a minor, he would be charged in Chesapeake Juvenile and Domestic Relations Court.
The State police were busy in Norfolk as well. Just yesterday, Wavy reported that a driver fleeing the police ended up crashing into several vehicles in Norfolk. The pursuit started at the Downtown Tunnel but the crash ended the pursuit on Tidewater Drive and Cromwell Drive and the driver was taken into custody.
A few months ago, a driver attempted to elude the police on the Chesapeake Bay Bridge Tunnel. The pursuit began near the Eastern Shore toll booth. The CBBT police stopped pursuing the driver once he hit triple digit speeds. The driver eventually completed the 20 mile journey across the CBBT, which links Virginia's Eastern Shore and South Hampton Roads, Virginia. At the Virginia Beach end of the bridge, he ran over a spike strip, wrecked his vehicle, and began fleeing on foot when police apprehended him. That driver was charged with reckless driving on the CBBT tunnel, driving with a suspended license, and felony eluding among other charges. When a driver is charged by the Chesapeake Bay Bridge Tunnel police, they can have the defendant appear in either Northampton or Virginia Beach court. Both courts have concurrent jurisdiction and it is up to the officer which jurisdiction to send the defendant to. 
If you have been charged with eluding the police in the Hampton Roads area, please give us a call today to discuss your case. You can reach us at 757-384-4357.