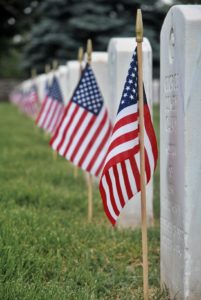 Whether you are headed to Virginia Beach for some sun or headed from a city like Chesapeake or Norfolk to Busch Gardens for some fun, please drive safely out there this weekend. The Virginia State Police will boost patrols over interstates and roads this Memorial Day holiday weekend.
Increased patrols will take place from Friday morning, May 24, at 12:01 a.m. and continue through midnight, Monday, May 27. This effort is part of the annual Operation CARE national traffic-enforcement effort. Please be safe and alert out there and remember that going 20 miles per hour or more over the speed limit or driving above 85 mph can land you a reckless driving charge in Virginia.
According to the Virginia Pilot, the "2012 Operation C.A.R.E. initiative resulted in 11,577 speeders and 2,997 reckless drivers being stopped, and 137 drunk drivers being taken off the road and arrested. State police also investigated a total of 660 traffic crashes." No doubt being involved in an accident and then having to face a reckless driving charge as a result is not a fun way to enjoy your Memorial day weekend.
Part of the CARE initiative's purpose is to encourage seat belt usage. Although wearing a seat belt is a secondary offense under the Virginia Code, the fact that 10 out of the 11 individuals that lost their lives in traffic accidents during the 2012 Memorial Day weekend did not have their seat belts on should be a reminder for all of us to buckle up.
Finally, driver should be aware of Virginia's Move Over Law which was written to keep police officers safe. Virginia Code §46.2-921.1 explains that a driver must move over a lane when passing a trooper or another law enforcement officer's vehicle when the officer is engaged in a traffic stop. If the driver is unable to move over safely, he should slow down and cautiously pass all law enforcement or emergency personnel stopped on the side of a road. The law was recently expanded to include almost any vehicle with flashing lights on the shoulder of the road.
Be safe out there and enjoy your Memorial Day weekend!