DISCLAIMER – EACH CASE IS UNIQUE AND CASE RESULTS DEPEND ON YOUR INDIVIDUAL SITUATION. CASE RESULTS DO NOT GUARANTEE OR PREDICT A SIMILAR RESULT IN ANY FUTURE CASE UNDERTAKEN BY THE LAWYER.
Below we feature a sampling of case results from mid-February of 2019 to April 2019. On February 15, 2019, we represented nine clients: eight charged with reckless driving and one charged with DUI 3rd (felony). All eight clients avoided reckless driving convictions and the DUI client avoided a felony DUI conviction. Of those eight reckless driving charges, four were dismissed while the others were reduced to traffic infractions. Some of the screenshots are below.
Clients avoided convictions for driving on a suspended license, DUI, eluding, reckless driving, fictitious tags, no license, contributing to the delinquency of a minor, public intoxication, speeding, unsafe lane change, and hit and run. Wins occurred in cities such as Virginia Beach, Chesapeake, Norfolk, Portsmouth, Newport News, Hampton, Northampton, York and Suffolk.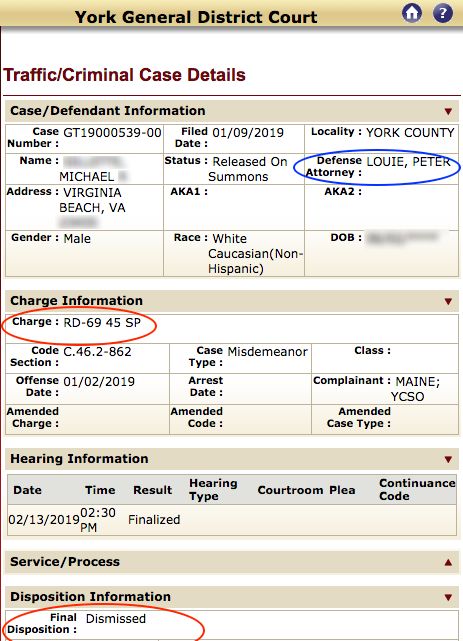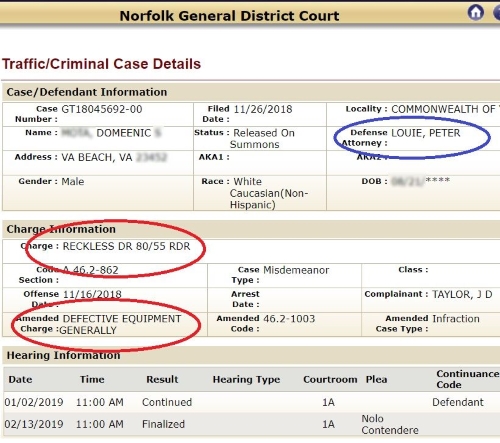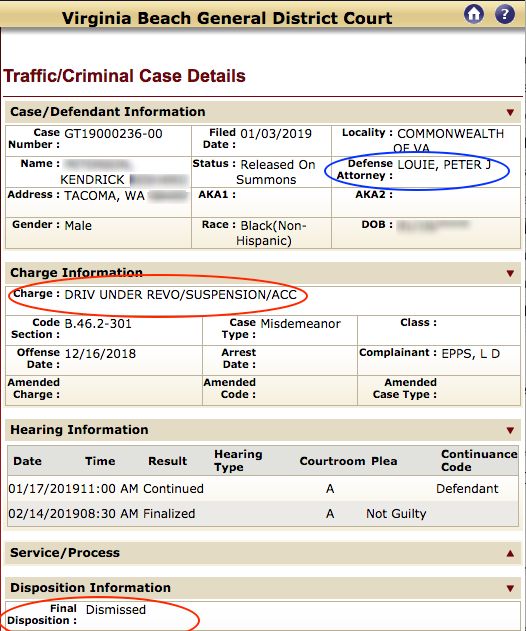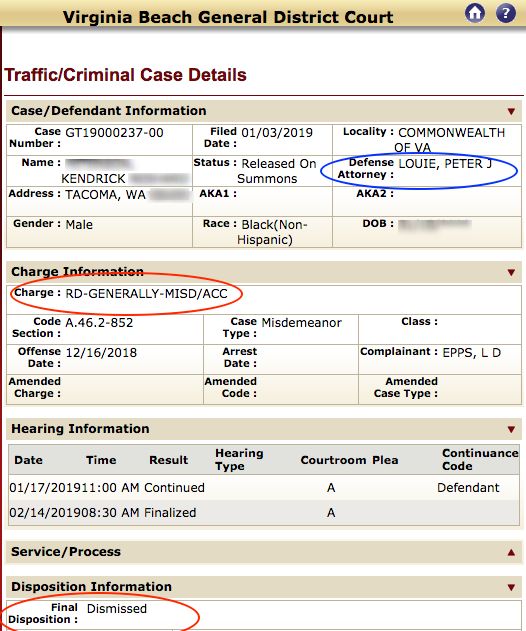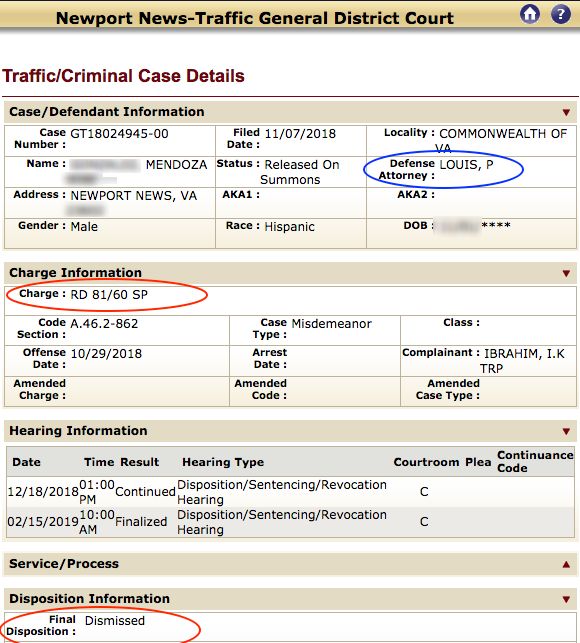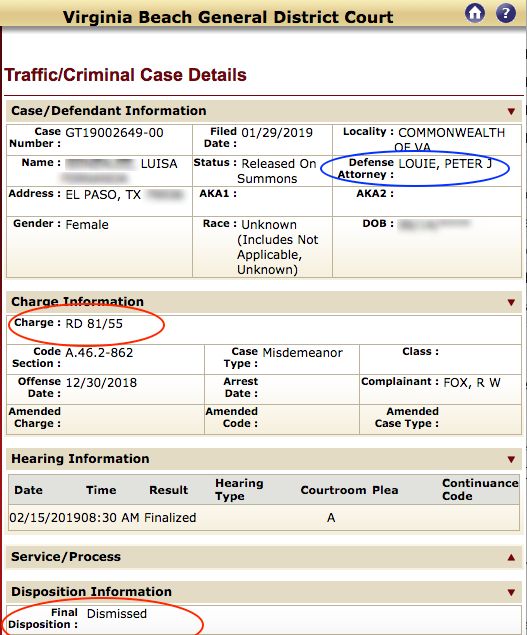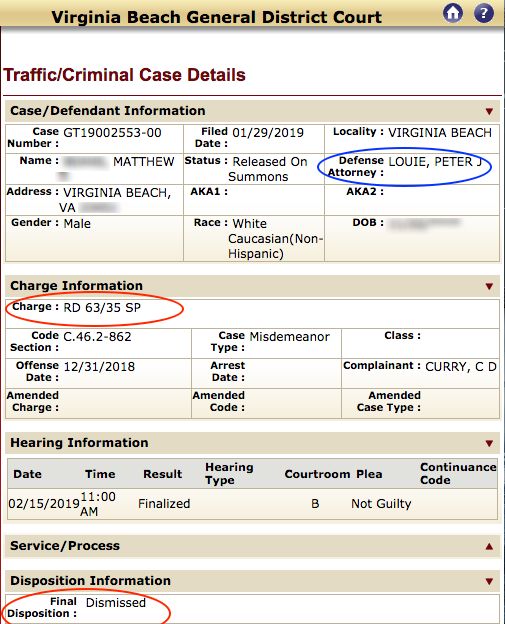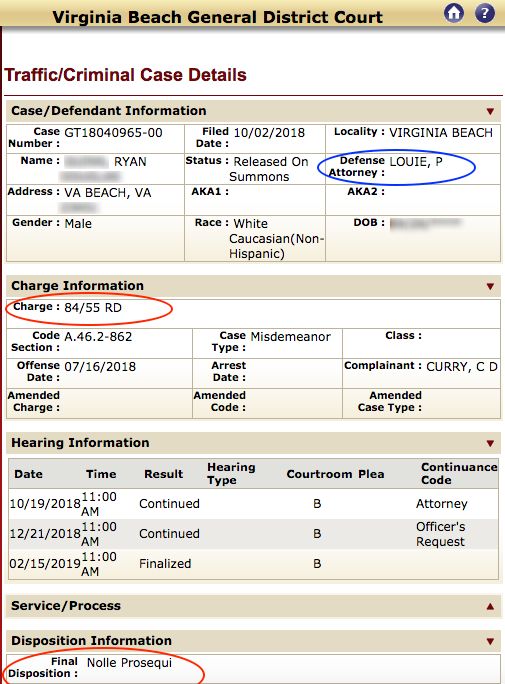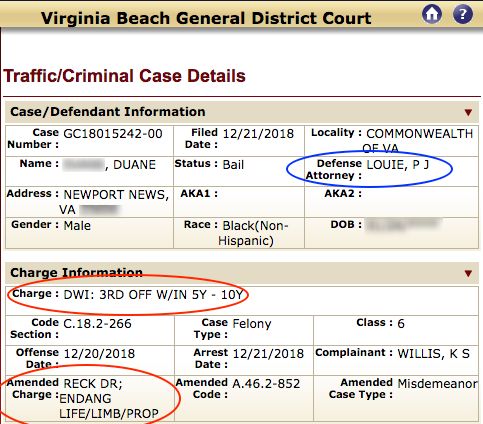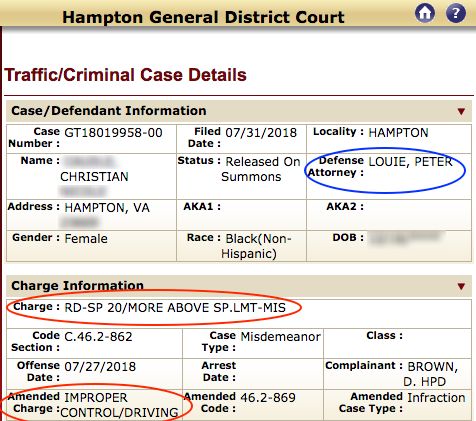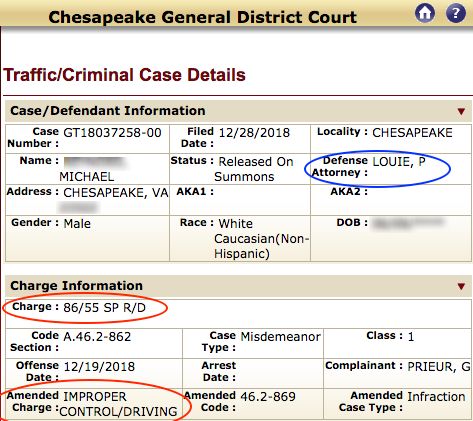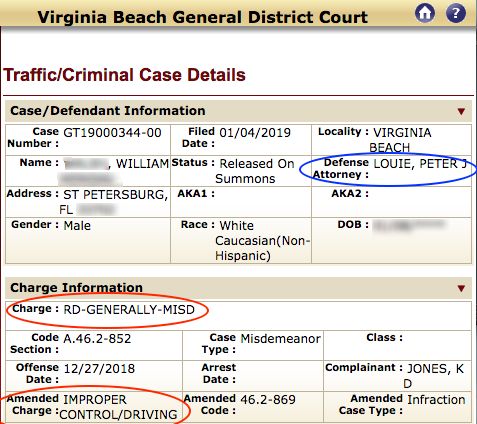 < No Image for VB JDR Court. >
Docket not available online.
February 26, 2019, Virginia Beach Juvenile and Domestic Relations Court
Charge: Contributing to the Delinquency of a Minor, Failure to Appear
Disposition: Both Dismissed.